Garage Makeovers – Before and After Pics Tell the Story
With the rise in garage enhancement over the past several years there have certainly been some amazing transformations taking place. Garage makeover before and after pics tend to be fairly dramatic because in many cases the "before" is usually quite a mess, to put it kindly. Garage makeover companies get excited by a horrible "before" garage because it presents an opportunity to show just how much value and experience a top notch garage enhancement company brings to the table. For us, there is nothing like taking a space that is a bit hard to look at and turning and turning it into beautiful space. Everyone in this business has there favorite before and after pics, here are a few of mine.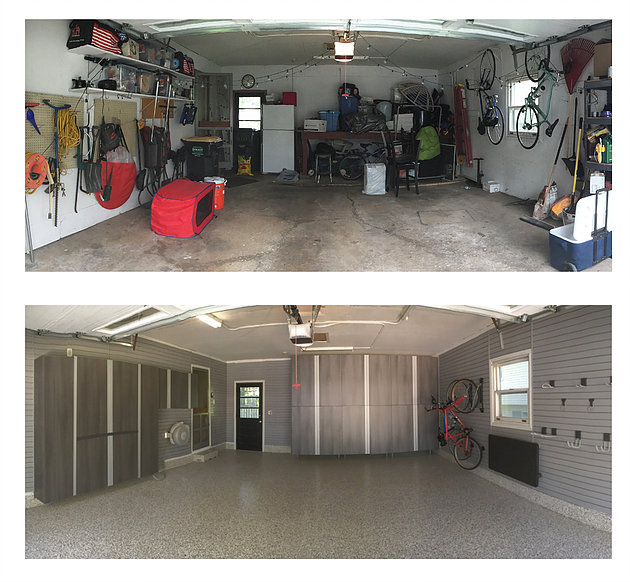 This floor was rally bad with plenty of cracking, pitting and chipping. We were really proud of this on and homeowner feels like they just put an addition on the house.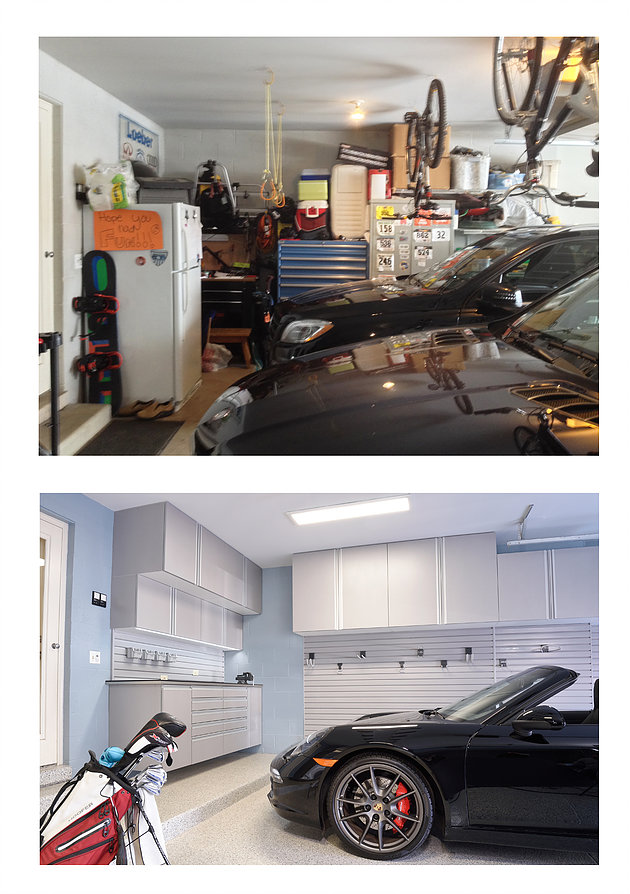 The images say it all with this one.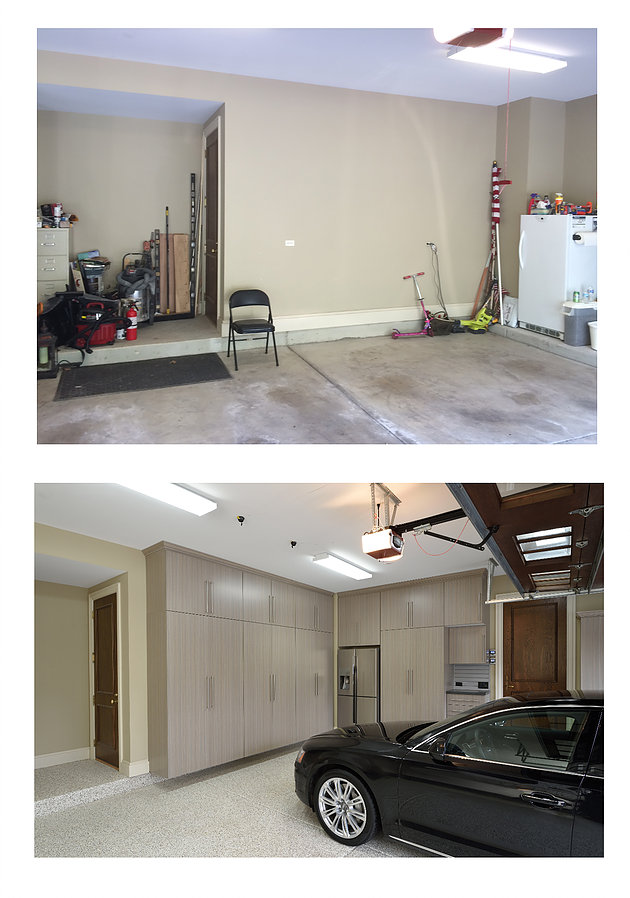 Not a horrible space to begin with, but we were able to take the garage to a luxury level, just like the rest of the home.
Finally, here is one we are really excited about. The before is real but at this stage the transformation in only a 3D CAD rendition. I will be sure to post image of the completed project.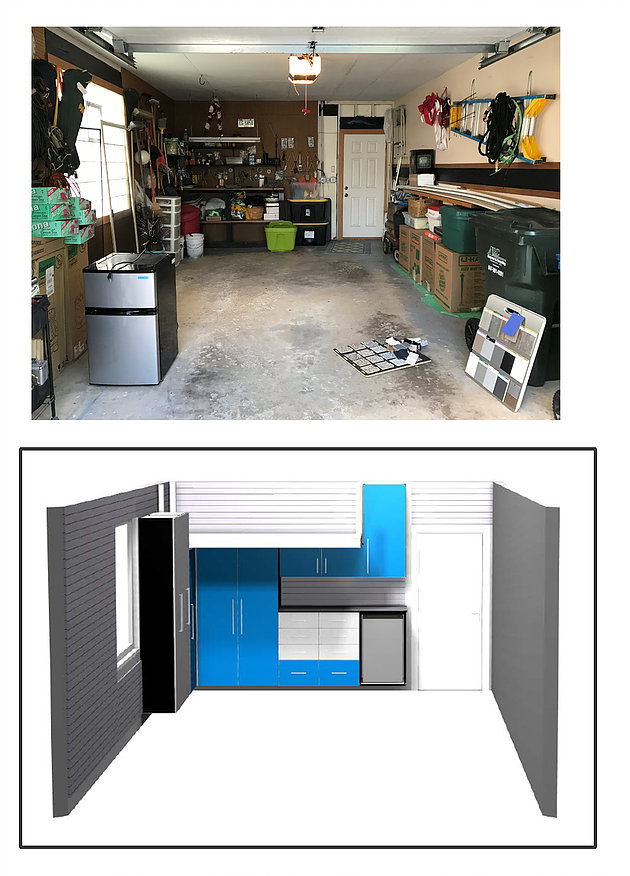 EncoreGarage is a full service garage enhancement company with full manufacturing facilities and over a decade of experience. Call or email us anytime – we would love the opportunity to help your garage reach its full potential. Info@EncoreGarage.com or call 877-303-7116.