Installing Garage Floor Coatings In Michiana & Surrounding Areas

Garage Flooring that's Beautiful but Tough
For over a decade, EncoreGarage has been providing homeowners with stunning garage floors. Now you can choose from our large range of floors for your own garage to show it off in all its glory.
When it comes to garage floors, looking great is only the start. Our garage floors are durable and designed to last due to our high-grade FLEXCore hybrid polymer technology.
It doesn't chip, peal, or wear away, and it's also easy to look after so you can keep it in perfect condition with ease.
What's more, our garage floors are fast to install—we can typically install your floor in 24 to 48 hours. And after the floor is installed, we'll get your garage back in order in no time so you can enjoy your beautiful new floor straight away.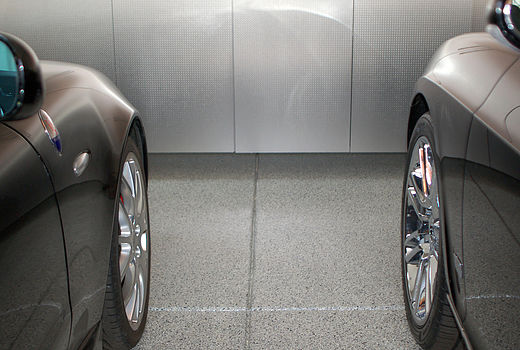 Advantages of Our FLEXCore
Garage Floor Coating System
UV Stable so will not yellow or fade
Excellent shine and gloss retention
Exceptional impact and abrasion resistance
Better chemical resistance
Non-slip surface even when wet
Environmentally friendly & VOC compliant
Non-porous Strong and flexible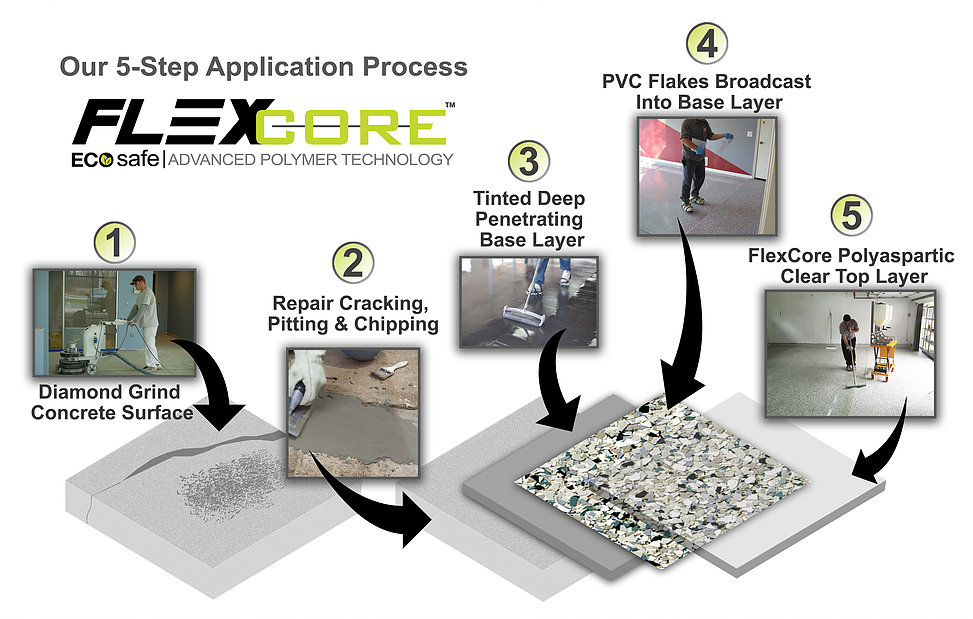 Get Our FREE eBOOK On Garage Flooring
Learn everything you need to know about garage floor coatings in our free guide.
DOWNLOAD NOW
Decorative Flake
Our Decorative Flake floors create the striking appearance of granite right in your garage. Our highly durable coating system ensures your flooring will not peel or wear through, and the hybrid polymer composition bonds tight to the concrete for a long-lasting solution.
The contemporary finish holds up well against stains, liquids, and extremes of heat. It's also UV stable so your floor won't fade over time.
We've got a huge selection of flake blends to choose from, including Graphite, Thunder, Blue Mist, and many more. Take a look at our wide range of designs below, and customize your garage just the way you want it.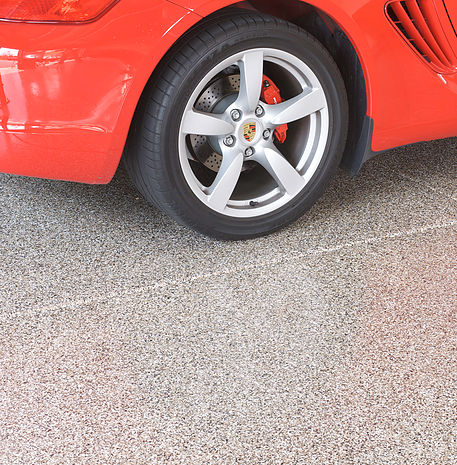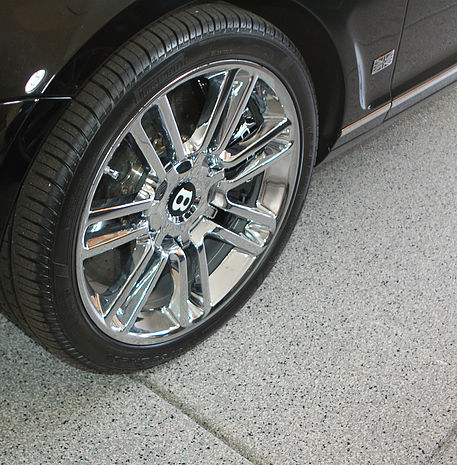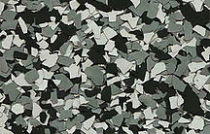 Graphite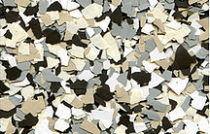 Stone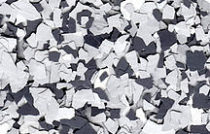 Thunder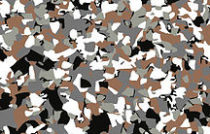 Volcanic Beach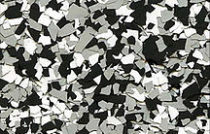 Smoke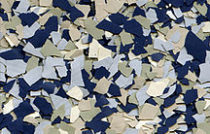 Steele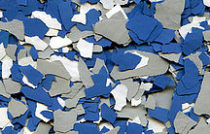 Comet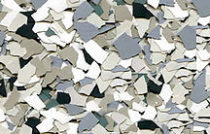 Blue Mist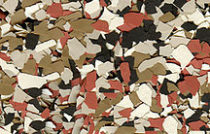 Terra Cotta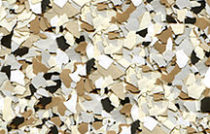 Carmel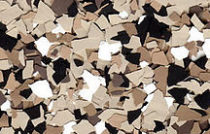 Dune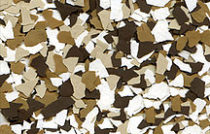 Leopard
Mohave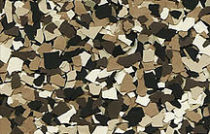 Quartsite
Bean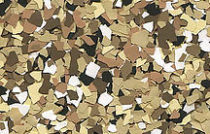 Sedona
Natural Flake
If you would rather a more natural appearance for your garage floor, our Natural Flake designs are just what you need. While the Decorative Flake designs provide you with more color, Natural Flake provides a more subtle appearance.
Choose from Lunai Gray, Maui Blue, Pumice, and many more styles. They are subtle, stylish, and designed to add a touch of class to your garage. And as with all our floors, they are highly durable and won't fade.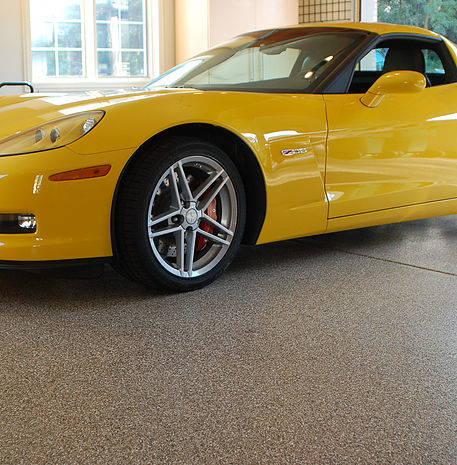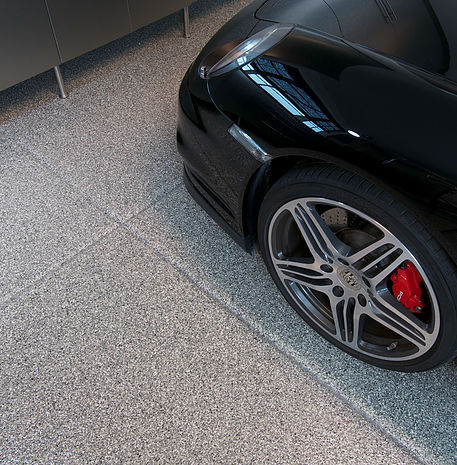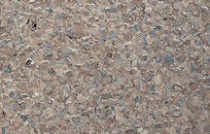 Garnet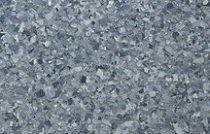 Lunai Gray
Maui Blue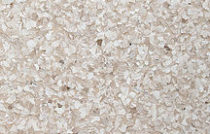 Pali Brown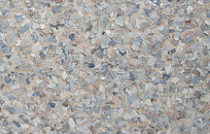 Pumice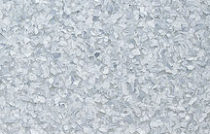 Schist